Who We Are


The digital publishing revolution has made it easier than ever to publish a book. Conversely, it has never been more difficult to publish a book well. The overwhelming number of publishing formats and options, not to mention the sheer number of books being published today, means that most books never receive the attention and readership they deserve. We created Benson-Collister to overcome these obstacles by helping individuals and organizations navigate the arcane world of traditional publishing and take advantage of the rapidly changing world of digital publishing.
We bring decades of publishing experience and expertise in all forms of publishing — trade, professional, textbook, and scholarly — which gives us unparalleled access to editors at the most prestigious publishing houses and sought-after agents. We've also developed an extensive and diverse network of content experts, including ghostwriters, graphic designers, book designers, book production specialists, marketing experts, and author platform builders.
At Benson-Collister, we are passionate about books and ideas, no matter what form they take. Our mission is to enable organizations and individuals to take advantage of the vast opportunities available through both print and digital publishing to communicate with their audiences. We specialize in nonfiction topics, including business & leadership, self-help, psychology, and big idea books.
Jeff Leeson | Editorial Director
First and foremost, Jeff brings his extensive writing and editing experience to his job as Editorial Director. With degrees in English Literature and Screenwriting, Jeff is an expert storyteller and book structure specialist. Along with writing proposals, book manuscripts, and short content, Jeff oversees Benson-Collister's wide and diverse network of freelance book professionals. He enjoys listening to his clients, brainstorming ideas, and turning those ideas into published pieces that are infused with his client's personality, voice, and ideas. Jeff's work as editorial director is informed by his many years of experience as a ghostwriter, screenwriter, co-author, developmental editor, copywriter, and writing coach. Born in Michigan but raised in California, Jeff's hobbies reflect his upbringing — he's a devoted fan of the Red Wings hockey team and enjoys deep sea fishing off the California coast.
Contact Jeff
Rachel Livsey | Publisher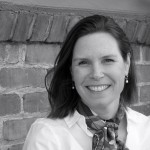 As Publisher of Benson-Collister, Rachel enjoys collaborating with clients to create a publishing plan that reflects their unique needs. Rachel brings more than two decades of publishing experience at both large and small publishing companies in New York, San Francisco, and Los Angeles. She honed her editorial instincts, business acumen, and strategic management skills working on a mix of trade, professional, textbook, scholarly, and training products. Instructional design and content development are also part of her extensive arsenal of skills. Experienced in building partnerships and managing relationships, Rachel oversaw the creation and growth of publishing partnerships with National Staff Development Council (now known as Learning Forward), the American Counseling Association, TERC, and WestEd, among others. A native of California, Rachel enjoys cooking, Victorian novels, screwball comedies, and hiking with her dog Roscoe.